NEWS : Jay Rox Says he Does Not Care What People Say On His New Music Video
Headphone Music frontier – Jay Rox finally responds to the social media jabs that had been thrown on his neck just before he had put out the visuals for his new release called – King.
Jay Rox posed for a picture with a calligraphy of a Goat which most of the people referred to as Baphomet.
Well, Rox scooped an interview with PMC for Joy FM as he explained everything pointing at his recent project which featured Ern Chawama.
Check out what Jay Rox had to say below.
And in case you missed the King video, watch it below.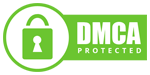 Tags :
Jay Rox