Macky 2 Endorses the trending singer Mordecai for his success……
Macky 2 Endorses the trending singer Mordecai for his success……
So.. Somtime Last Year I Came Across A Young Artist On Instagram.. Something About His Voice Made Me Reach Out And Invite Him To Our Studio.
*What happened to that same song even?..
Mordecaii zm.. I see you are blowing up! I might not have been the 1 to officially introduce you to the world but am happy for u mwaiche.. I wish u the best of luck.
One more thing.. you have not arrived yet, infact your next few moves will determine whether you are here to stay or not. It's time to grind and hustle like your life depends on it.. So many young emerging artists pray for the opportunity you have rightnow, don't get comfortable. It's Time To Work.
You Have My Support.
30/06/2023 #Fire #Mordecaii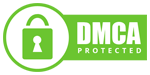 Tags :
Macky 2
Mordecai