XYZ Entertainments Foundation Empowers Mandevu Compound Woman…
XYZ Cares Foundation Empowers Mandevu Compound Woman………
By Idah Banda Musakanya
In the early hours of Wednesday some residents of Lusaka's Mandevu Compound were full of jubilation as the XYZ Cares Foundation Empowered a woman whose been taking care of her 105-Year-Old Mother.
The Foundation's Chairperson Mwila Musonda known by his stage name Slapdee says, he was moved by the woman's Vulnerable way of living hence Empowering her daughter with a business so that she can be giving her mother full care.
Mr Musonda says, the foundation is equal to the task of changing lives of many Vulnerable people in different compounds of Zambia.
The Woman of Lusaka's Mandevu Compound narrated how almost on a daily basis she has had to leave her sick 105-Year-Old Mother locked in the house so that she could go out to look for food.
Catherine Nkaza daughter of the 105-Year-Old used to wake up as 05hrs, from Mandevu Compound to Matero Township to look for meagre jobs leaving her Mother locked in the house, as there was no one to extend a helping hand….
And one of the board members Annie Sakala, who reiterated the foundation's resolve to continue assisting the family whenever possible. She indicated that as a daughter herself, this story moved her. In her words "mothers are trophies and must be taken care of".
However Ms Nkaza expressed tears of joy by the gesture from the foundation to make her a makeshift shop and donating goods to start up a business approximately K52,000.
The Help rendered to the woman by the foundation comes after ABN TV reporter Idah Banda Musakanya profiled the woman's Vulnerable way of living.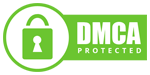 Tags :
Slapdee
XYZ
Xyz entertainments