Slap Dee Net Worth 2021 & Biography
Slap Dee Net Worth 2021 & Biography
1 Biography of Slap Dee & Net Worth 2021
2 Slap Dee Early Life
3 Slap Dee Biodata
4 Career & Awards
5 Slap Dee Net Worth
Biography of Slap Dee & Net Worth 2021
Mwila Musonda known by his stage name Slapdee( Slap D) is Zambian Hip Hop and Rap Musician. He is a legend in raps and has won many awards since his debut in 2006.
Biography of Slap Dee & Net Worth
Slap Dee Early Life
Mwila Musonda was born on the 27th of April 1987 in Zambia. After his parents and brother died when he was young, Slapdee lived with his auntie, who moved around the country for work. He attended schools in Zambia, Botswana, and South Africa before moving to the Southern Province back in Zambia where he attended high school with fellow musician Hamoba. During high school, the two spent time making music. Slapdee later moved to Lusaka, where he made friends with videographer and now-fellow rapper Macky 2. In 2006, at the age of 19, Slapdee was discovered by radio promoter Sync and released his first album, entitled 'Asembe Isebenza'. However, due to the record label's terms, the album was only released on cassette, Biography of Slap Dee & Net Worth 2020rather than CD. Slapdee then decided to found his own record company, to support the growth of the local hip-hop and music scene, entitled XYZ Entertainment which he says stands for "Example Yapa Zambia", meaning "Example of Zambia" translated to English from the Zambian languages Bemba/Nyanja.
Slap Dee Biodata
Slapdee
Birth name Mwila Musonda
Born 27 April 1987(age 33)
Zambia
Genres Hip Hop
Occupation(s)
Rapper
record producer
businessman
Years active 2006–present
Labels XYZ Entertainments
Associated acts
Bobby East
Brawn
Patoranking
Cleo Ice Queen
Busiswa
Mumba Yachi
Mubby Roux
Koby
B-Mak
Career & Awards
His musical career began in 2006 when he released "Asembe Isebenza". Slapdee has released six studio albums: Asembe Isebenza, So Che, Black na White, True Story, The Business, and Black na White 2 (BW2). Slapdee is signed to the Zambian record label XYZ Entertainments.
Slapdee has received nominations and awards, including the 2009 Ngoma Music Award for best hip hop artist, AFRIMM Award nomination(s) for Best Male (artist) Southern Africa, 9 ZMA awards for best male and hip hop artist, and six Sun FM Kwacha Music Awards, winning three in 2017 and three in 2002.
Slapdee participated in the 2017 Coke Studio Africa television series.
As of 2017, Slapdee was the most searched Zambian musician on Google.
He is the regional brand ambassador for Kung Fu Energy drink, Africa Bet, the Frutiola drink, and the Itel mobile phone.
In 2019 He featured on the CNN African Voices CHANGEMAKERS as The multi-award-winning Zambian hip-hop artist who helps support local kids in Zambia through his record label and raising donations for local orphanages and children's hospitals.
Slap Dee Net Worth
Slapdee estimated Net Worth, Salary, Income, Cars, Lifestyles & many more details have been updated below. Let's check, How Rich is Slapdee in 2020
According to Wikipedia, Forbes, IMDb & Various Online resources, famous Rapper Slapdee's net worth is $2-5 Million at the age of 32 years old. He earned the money being a professional Rapper. He is from Zambia.
Slapdee's Net Worth:
$2-5 Million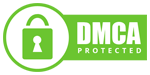 Tags :
Slap Dee Net Worth 2021