Zambian renowned talented Gospel award winning songwriter & rapper – Pompi has finally released out his brand new gospel single entitled Level Up taken off from his recent released studio album called Pole Pole
"Level Up" is a song that resonates with listeners on multiple levels. Pompi's ability to seamlessly blend catchy melodies with profound lyrics is evident in this track. The song's lyrics speak of personal growth, resilience, and the determination to overcome obstacles. Pompi's smooth vocals effortlessly convey the message, creating an emotional connection with his audience.
Pompi's "Level Up" is a testament to the talent and creativity that exists within the Zambian music industry.Get to listen to the song and enjoy below!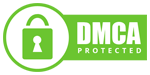 Tags :
Level Up
Pompi
Pompi mp3 songs