Abducted mobile money agent Pamela has been found… [SEE DETAILS]
ABDUCTED MOBILE MONEY AGENT FOUND
Abducted mobile money agent Pamela Chisumpa has been found. According to sources, twelve girls have been retrieved from the operation.
The girls were found in a dehydrated condition. Zambia Police IG Lemmy Kajoba led the operation in Lusaka's Chalala area this afternoon.
An official statement is yet to be issued by the Police over the operation that has led to the rescue mission.
Pic of the kidnapper below!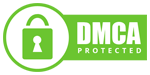 Tags :
News
Pamela