We Are Working On A Joint Ep Me & J Mafia says Dee Fox
We Are Working On A Joint Ep Me & J Mafia says Dee Fox
Zambia's fastest uprising musicians J mafia and Dee Fox jointly worked on a song titled SEBANA WIKUTE. From the day this song was released on Monday 7th of March,2022 the song has been making rounds on different TV stations, clubs ,the streets and it has been getting massive radio airplays due to popular demand.

In an interview with both artists, they said the inspiration for the song came from the general public. "There's always that point in life where one feels like things are not working out in spite of working and praying so hard on a daily basis",they said. God is for everyone and he has plans for each one of us because he loves the world. We all have 24hrs in a day and equal opportunities,all we have to do is work hard, believe in God and wait for the right time to receive our blessings.
In the song, the artists encouraged everyone of us to be so courageous stay focused & have a positive mindset towards our goals and be proud of any type of a job one has as long as you're able to provide for your family without involving yourself in unlawful acts like theft, scamming, robbery & cultism etc. No one should look down upon another person's type of job because nothing is permanent and with God,nothing is impossible therefore,we must learn to encourage and help one another in time of need.
J mafia and Dee Fox confirmed that they are working on a jointly E.P with a good number of tracks (unmentioned) and SEBANA WIKUTE is just one of the singles off the same EP . "We are set to officially release the EP before mid year and it's one of the projects that Zambia must look upto", they said. The EP is mostly based on reality,songs that people are able to relate to and not just dance to.

The two artists are rising at a very fast rate with a lot of influence on all ages. These guys are here to inspire and stay for a very longtime. For more updates, you simply follow their social handles @ J mafia Starlight (Facebook) and Dee Fox The Rebel int'l(Facebook).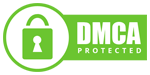 Tags :
Dee Fox
J Mafia