T.R.I.M Ft Jeje Jeremmy – All For You [Pro By D Daez] | Download Mp3
Download Mp3: T.R.I.M Ft Jeje Jeremmy – All For You [Pro By D Daez]
New talented musical act – T.R.I.M joins voices with Jeje Jeremy on a brand new vibe record tagged – All For You. this particular record illustrates a love story in which regrets comes in after the relationship, frustrations vibes.
D Deaz of Esco Music Kopala sits well on this jam as he gives off all his energy for the perfection of the 'All For You' record.
Download, enjoy and share!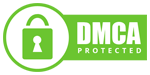 Tags :
All For You
D Daez
Jeje Jeremmy
T.R.I.M