Olamide – Life Goes On Mp3 Download
as regulated by DMCA. Nigerian based award winning rapper , songwriter & YBNL founder – Olamide also sometimes referred to as "Bahdo" has finally launched his debut studio album called unruly off this particular project Olamide did justice on his own on a song called life goes on .
Get to listen to the song and enjoy below.
Read Lyrics below
I'm sorry if I no dey feel the vibration again
I'm sorry if I no dey pick up on your call again
I'm sorry if I no dey feel the energy again
I gotta move on never coming back again
Never coming back again
Life goes on
It goes on and on and on and on and on
And it don't stop
It goes on and on and on and on and on
Vibration again
I'm sorry if I no dey pick up on your call again
I'm sorry if I no dey feel the energy again
I gotta move on never coming back again
Never coming back again
Life goes on
It goes on and on and on and on and on
And it don't stop
It goes on and on and on
Shey I get blood covenant with you ni?
Just wanna live my life let me do me
I'm not the same ol' nigga when you knew me
No bring your nonsense to me
Alawon bawo
Dem no go fit stop my blessings
Abi dem want go dey whine ijoba oh
Emi ti Jaja Opobo (Opobo)
Original dagbana choco
Them go try, dem go try
But they cannot bring it down
Devil no get level where we dey
omo na so we bad
Yeah we bad bad
We bad bad
Na we be that
Living in the moment everybody tryna copy cat
What another brother doing that is non of biz
And vice versa
Why they wanna fuck up my shit?
Always in my zone I dey zone out on a steady
I'll tap in with the world when I'm ready
I'm sorry if I no dey feel the vibration again
I'm sorry if I no dey pick up on your call again
I'm sorry if I no dey feel the energy again
I gotta move on, never coming back again
Never coming back again
Life goes on
It goes on and on and on and on and on
And it don't stop
It goes on and on and on and on and on
Vibration again
I'm sorry if I no dey pick up your call again
I'm sorry if I no dey feel the energy again
I gotta move on never coming back again
Never coming back again
Life goes on
It goes on and on and on and on and on
And it don't stop
It goes on and on and on and on and on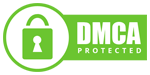 Tags :
Life Goes On
Olamide