LIST OF TEACHERS RECRUITMENT 2022
LIST OF TEACHERS RECRUITMENT 2022
30,496 teachers have been recruited and names of the successful applicants have been published today. Mr Siakalima noted that the recruitment of 30,000 teachers with an addition of 496 teachers has been done in line with the staffing needs analysis of teachers and the funds appropriated to this recruitment.
To check the Names of 30,000 Teachers recruited/ employed in Zambia follow this steps.
Mr Siakalima mentioned that the Teaching Service Commission proceeded with the setup of human resource committees in all the 116 Districts in the country, which were made to recruit the teachers in their respective Districts in accordance with the Service Commission Act No. 10 of 2016, this was done to ensure that all citizens qualified are given an equal and fair opportunity of getting employed irrespective of their geographical location.
He added that all the District Human Resource Management Committees shortlisted all the suitable candidates according to the needs of the districts and submitted them to the Provincial Human Resource Management Committees for various validation and consolidation.
Henceforth, the Provincial Human Resource Management Committees in turn submitted to the Teaching Service Commission for the technical committee at national level to subsequently undertake the national consolidation and verification.
Mr Siakalima said respective District Commissioners played an oversight role throughout the recruitment process, to enhance accountability, transparency and credibility of the process, the office of the President Special Division, Drug Enforcement Commission, and the Anti-Corruption Commission monitored the process at district, provincial and national levels.
"I am glad to mention that all the Human resource committees in all the 116 districts executed their duties diligently in processing a total of 100,877 applications," he said
LIST OF TEACHERS RECRUITMENT 2022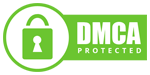 Tags :
List of teachers recruitment