King Of Hip-hop In Zambia 2022,2023
Macky2 is currently the best rapper in Zambia. Born as Mulaza Kaira, he picked up the stage name Macky2 when he dipped into the music industry, and he has grown to become one of the most respected artists in Zambia. Macky 2 is known for being versatile as he can produce, sing, and deliver the raps when required.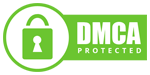 Tags :
Chef 187
King Of Hip hop In Zambia
Macky
Slap Dee
who is the king of hip hop in Zambia?
Zed king of hip hop