I Only Want To Serve God Not Satan – Iris Kaingu [Must Read]
I Only Want To Serve God Not Satan – Iris Kaingu [Must Read]
Most times the socials (Facebook, whatsApp etc) highly subscribed to platforms are hardly used to spread the word of God Or to testify how Amazing God is.
Today I declare that I am joining the UNITED CHURCH of Zambia. Thank you Reverend Mubita Sitali of the St Andrews UCZ Church . May your wonderful work always be blessed. Thank you for loving us and showing us how to love one another and teaching us how to worship.
I want to contribute to the body of Christ. From today and FOREVER. Who else is about this vibe?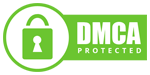 Tags :
I Only Want To Serve God Not Satan – Iris Kaingu [Must Read]