HD Empire Out From KMP (Kalandanya Music Promotions)
Read HD Empire Out From KMP (Kalandanya Music Promotions)
Official statement from HD Empire Management
A talent especially a Music talent that is supported is a talent that produces the constitutes of a good culture in our various societies..
The support rendered towards that talent is what an individual gets in order to make up a living in one way or another..
On the other, Record Labels are formulated in the way that the culture of music does not lose its way and excessive enthusiasm towards an Artist Music should be in favour of Revolution..
Furthermore, if an artist goes under an agreement with a certain record label, it entails that artist is been managed and provided with everything that has been agrees upon signing contracts ( if at all there is any).
paperwork is what is needed in order to show seriousness or work Ethics, in the Absence of such protocols the works towards archiving a certain goal can not be effective.
If people are aware of your Music and are in support of you joining a record label, it simply means that Record Label only needs to perfect the music and make sure it reaches the audience it deserves…By doing so an artist is supported..In a contradictory statement when Fans and record labels battle out in the support of art, the fans emerge victorious in all circles…So why doing things that the fans won't be accustomed with.. Perhaps , the support from fans is what every Art needs record labels are there to perfect that support and give the society their deserving good music
Record labels helps in making good music and in artist management, by understanding that lack of serious work and consistency in working is what emulates not to produce good music on time..Been independent is okay as well as been in a record label as long as an artist is disciplined enough to organize themselves in the Music business and industry..
Earlier this year HD EMPIRE and Kalandanya music promotion reached an agreement to work hand in hand to take Zambian Music to the next level. Unfortunately, it was an agreement and not a signed rather it was just an orientation towards something big which unfortunately that the deal effective today has come to an end
Eventually, We are not saying KMP is a bad record label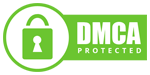 Tags :
Hd empire
Kmp