Dizmo – Ghetto 2 Mayadi (Full Album Download)
Download Dizmo – Ghetto 2 Mayadi (Full Album Download)
Apa ili so Entertainment recording singed rapper Kamufana Kandlama popularly known as – Dizmo has finally released his long awaited much anticipated debut album titled Ghetto 2 Mayadi as it marks his first album under the wings of Apa Ili So Entertainment.
This particular antipacted masterpiece album features Zambian based well-recognized artists Chef 187, Tim, Jae Cash, Mubby Roux, Jemax, Baila Empire CEO T Sean, Drifta Trek, Stevo, Bobby East, Willz Mr nyopole, and many others who have joined hands to show up support to Dizmo.
The album's sound production was lead by Zambian skilled sound engineers & producers Cob, Lawd Rocore, Shinko Beats, SQ Beats, Stash who have added some massive work to the album.
Track 10 off the album tagged Koneki features Alpha Entertainment rap act Chef 187 this particular awesome album will be available on our website for downloading soon.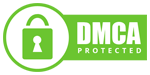 Tags :
Dizmo
Ghetto 2 Mayadi Album