Chef 187 has finally hit is first ever million stream on YouTube ……..
Stream update| 'Husband Material' by Chef 187 a record which features D Bwoy Telem and T Low becomes the latest and First chef 187's Music Video to hit 1 million views on YouTube in 12 months.
'Husband material' is now the most viewed music video by the the Numeral uno followed by 'Nobody' featuring Blake Zambia which has over 960K views.
Congratulations to Chef 187 on your first 1 million views on YouTube.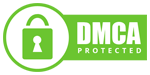 Tags :
Chef 187
Chef 187 2023 songs mp3 download