The peoples rapper –Chef 187 unlocks truck 2 of the Deluxe Version Album which he joined forces alongside a young new wave emerging Skilled rapper Immortal C'Zar on song dotted Low Budget .
Low budget is massive hiphop single off of the deluxe version
Listen up ! & Share !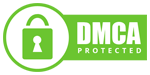 Tags :
Chef 187
Deluxe version
immortal c'zar
Low budget