Aqualaskin apologizes to Chef 187 for disrespecting him………
He wrote
Understanding English really is a challenge to main in our country but that's alright on this move I'm proud of myself.I challenged myself and I did it.Now nobody will ever talk of the album without thinking of me in a way.
To people who misunderstood my post about me dropping on the same day as UNO and thought I was dissing or disrespecting (The Kopala nation) to be specific I apologize and want to make it clear I did this solely to judge my growth and to stay in the conversation.Competing with such great work was impossible, that I knew from the start but to me staying in the mix and talked about during that day was the goal.
I never meant no disrespect.Rap is a sport and I was just tryna sit with the great for I am next!!!
Yours sincerely TOPOLA KING.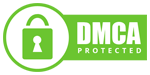 Tags :
Aqualaskin
Chef 187
Chef 187 2023 songs mp3 download