4 Na 5 just want Attention Apa Ni 5 is not dead [Must Watch]
4 Na 5 just want attention Apa Ni 5 is not dead [Must Watch]
Coppebelt Based Youth Advocate – Niggah 14 opens up a clear press public information to public has he says that Mr How popularly known as Apa Ni 5 from the dou 4 Na 5 is still alive and that the dou just want attention and likes to their page he further said that Mr How is in police custody.
Niggah 14 also informed the media that people should not be mislead with fake information about Apa Ni 5.
Souce Niggah 14 : Check out is Facebook page for more details.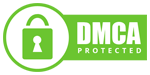 Tags :
4 na 5